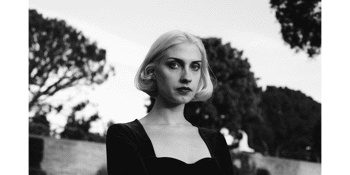 Spacegirl Presents
Molly Nilsson (SWE) 'Late Spinning Nights' | The Foundry, BRISBANE
TBA
The Foundry, Brisbane (Fortitude Valley, QLD)
Sunday, 1 December 2019 8:00 pm
Swedish-born, Berlin-based synth-pop star
Molly Nilsson
is making dreams come true as she announces her debut Australian tour this November.
From power ballads to off-kilter dance numbers, Molly Nilsson constantly pushes the limits of what is conventionally considered a 'pop' song. The supremely DIY musician eschews external influences and collaborations in favour of writing and producing her dark, lo-fi, synth-pop in her own Lighthouse Studios and publishing releases on her own label, Dark Skies Association.
After nine full-length albums and amassing a global cult following of her homespun electronic pop, patient fans in Australia are finally getting a chance to witness "the most popular pop star you've never heard of", Molly Nilsson, for the first time.