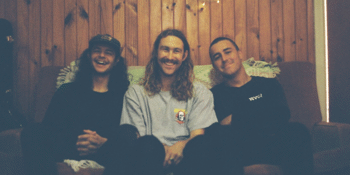 Four Tone Artists and Cousin Will present
The Grogans
The Foundry, Brisbane (Fortitude Valley, QLD)
Friday, 8 November 2019 8:00 PM
Melbourne's up & coming Garage/Surf Rock Trio The Grogans, are back with the release of their Debut Album 'Just What You Want', to be launched in Melbourne on November 7th at Howler.
This Album has followed two singles 'How Would You Know' & 'No Sleep' as well as surprise release 'Nobody's', with all three tracks showing different aspects of The Grogans' song writing and influences.
Through The Grogans contrasting styles within their catalogue, with explosive live songs like 'Too Many Things' & 'Abando' to their more melodic ballads such as 'Intentions' & 'Lemon To My Lime', you're sure to be itching to hear what's to come on 'Just What You Want' and how they'll translate it live.
November 8, The Foundry - Brisbane